Greece is known all over the globe as a classic summer tourist destination. Development in this area doesn't need any further acknowledgment, considering that plenty of regions of Greece are at saturation point with the hundreds of thousands of visitors that go there on vacation.
However, aside from the well-known summer tourist draws, there are many unknown places where one might enjoy an alternative form of tourism, the so-called 'agritourism' or 'ecotourism'.
Vacations of this type give the visitor the ability to discover his chosen tourist destination on his own, and to enjoy whatever that particular place has to offer.
Perhaps one might choose a small, mountain village with few inhabitants as the ideal location for trekking in the morning, for trying out wonderful traditional meals cooked by local cooks, for wandering about and perhaps taking part in the work of small local shops where traditional goods, like ceramics, local cheeses, etc, are made, and learning the traditional method of their production, or for organizing short day-trips to other areas with different geophysical environments.
One of the main questions that someone might ask is: Why are you suggesting that I go on vacation in an unknown place with a low level of tourist facilities, rather than visiting a place known as a tourist destination with all the advantages which it can offer?
First of all, the options for agrotourism in Greece are vast in their variety and number.
Agrotourism as an industry has grown so much in the last few years that it is now at a level where the facilities available are quite good. For example, you can visit a mountain village in Arkadia and stay at a renovated traditional guest-house with a fireplace and a garden. For meals, you can find a taverna which seats only a few guests, with all the inherent advantages in that.
Furthermore, in five minutes you can find a beautiful green pine-forest, the perfect location for running, trekking, and cycling, and only a few kilometers further, you will find the Lousios River for rafting.
If you prefer skiing and snowboarding, in one hour you are in Kalavryta, at one of the best and most well-organized skiing centers in Greece. For those of older ages there are also many choices.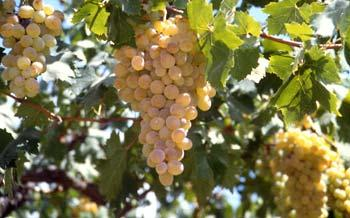 Someone might wish to become acquainted with traditional customs, to marvel at the agricultural products in the local agricultural co-ops, to learn the local cooking style, and if he wishes, to take part in cooking himself.
The above-mentioned options for this kind of vacation are an indication of just how many activities are available to the agrotourist.
According to your age and interests, there are many choices, and the only thing left to do is to discover them.